about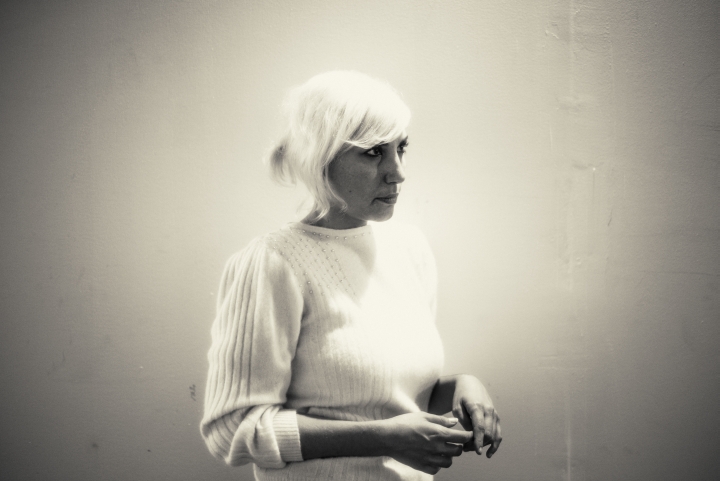 photo credit: Cory Downing - [link]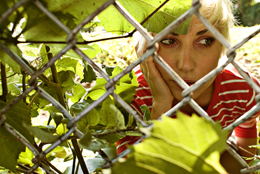 photo credit: Patrick Schmidt
BLURB
Olenka's music is enigmatic: never fully committed to one genre. It has been labeled folk, but maneuvers across times, places, and moods. She mixes classical and jazz arrangements amid complex finger-picking patterns, irregular time signatures, and pop melodies. The band's diverse instruments provide a distinctive backdrop to Olenka's provocative lyrics.
BIO
"At different times, autumn can be the most beautiful and the most melancholy of all seasons. And so it goes for Olenka Krakus and her band, the Autumn Lovers, whose particular brand of balladry treads that line between elegance and sorrow…"
Jam Magazine

Olenka Krakus has been an active solo musician and band leader with her group Olenka and the Autumn Lovers in the Canadian music scene since 2008. The band has released six albums to date and toured widely throughout Canada, participating in many of the country's most established festivals, including NXNE, Pop Montreal, Halifax Pop, Rifflandia, Home County, Peterborough Folk Fest, etc. The band has also been featured on CBC 1, 2, and 3 – including two of the broadcasters most popular programs, The Vinyl Cafe and Q.
While in London Ontario, where she first formed her band, she was devoted to the local music and arts scene, helping to organize many arts events and supporting local arts initiatives. In her hometown of Vancouver BC, where she returned to live for the past two years, Olenka focused her attention on the Lower Mainland arts community and performed locally with her backing band, full of old hometown friends. She has since returned to Ontario, and now calls Toronto home where she plans to build up a new band and release new material.
Aside from her music, Olenka spent many years as a graduate student of English literature, earning a Masters and completing the first two years of a PhD. This education as well as her social justice roots, inspired by both her family's escape from Communist Poland and by her early exposure to the Lower Mainland's punk movement, have influenced her approach to lyric writing and popular art in general.

The band's latest work has been compared to that of St. Vincent, Bjork, and Grizzly Bear, while Olenka's solo work has garnered comparisons to Gillian Welch, Cat Power, Lhasa, and Leonard Cohen.
CURRENT LINEUP:


Olenka Krakus - classical guitar, vocals
Jeffrey Moon - drums, guitar, mandolin